Return To Blog
Reaching for the Mountains: Setting Obtainable Goals
Most of us can say we love the mountains. Or at least we can all agree they're beautiful. Living in the Midwest, I look forward to the moments I can head to the mountains and take a peaceful, gorgeous hike. I am thankful that I can have these kinds of moments this week—my roommate and I are in Colorado to hike in Rocky Mountain National Park, visit a friend in Colorado Springs, and explore Denver. And it's been WONDERFUL. Here's a fun picture.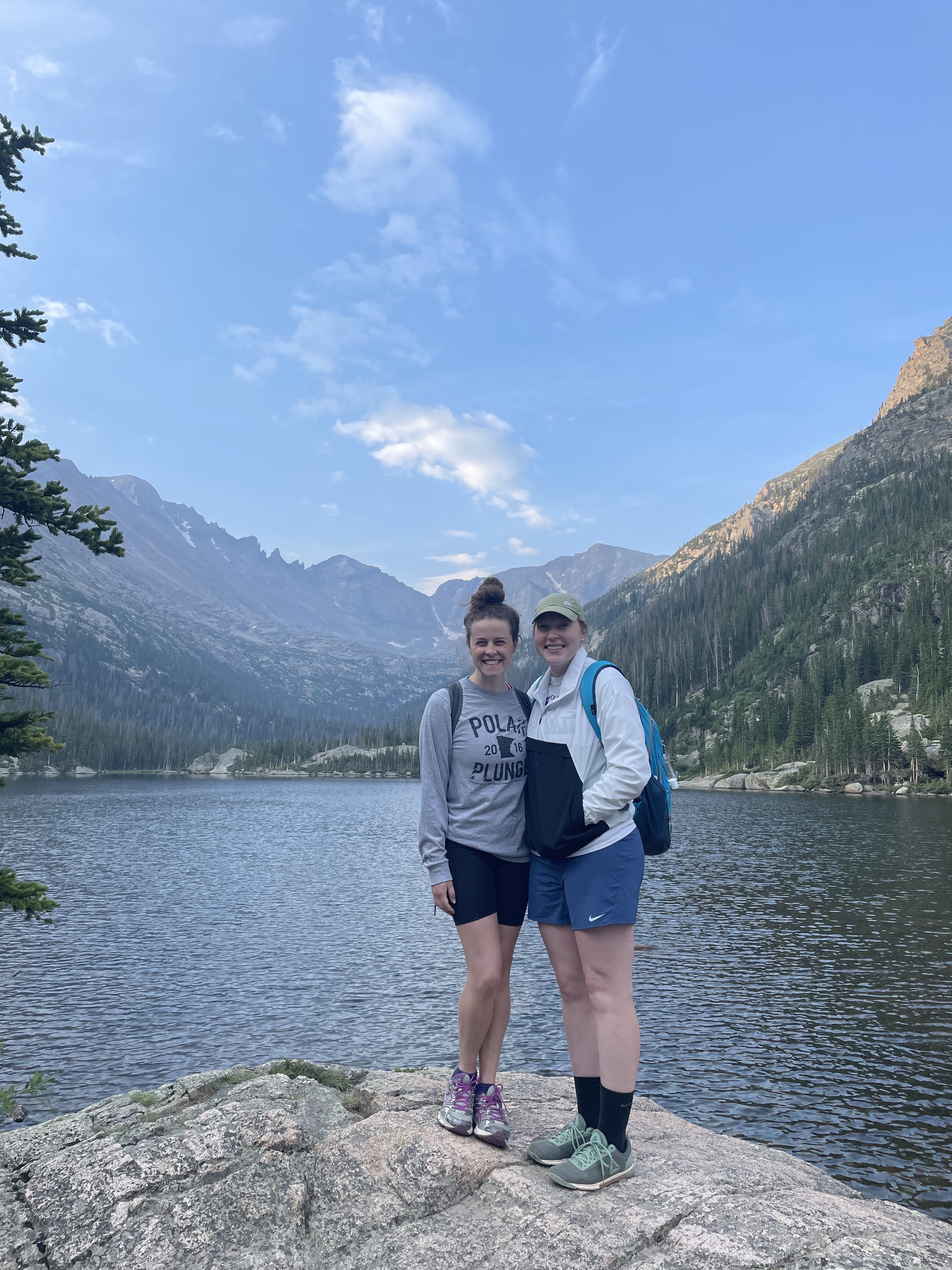 We often think about mountains when setting goals. "Let's reach for the top of the mountain," can be said in reference to setting and accomplishing a goal that is large, high, and often unobtainable. This is a common issue in setting goals: the goal is not possible.
So instead I encourage you to say the phrase, "Let's reach for the next overlook."
As a leader, you may have these big mountain goals that you aim to reach at some point, but, as a team, you need to get them focused on these "overlooks." These are rewarding goals that are obtainable. One of the biggest issues leaders have is just focusing on the big mountain goals and not celebrating the smaller "overlook" goals that are needed to get there. Often, if smaller goals aren't set, the larger goal will never be obtained.
So as a leader, share your big mountain goal, but set "overlook" goals to help you get there. And make sure to celebrate the reaching of your overlooks. They are worth celebrating just as much as your mountain goals.