Our Deal Team
Our comprehensive commitment to you.
Learn more about our unique team dynamic.
While most M&A firms follow a more traditional service model, assigning each client a single representative who handles virtually every stage of the transactional process, we do things differently. Every project we take on has its own Deal Team -- a dedicated group of industry professionals focused on your needs. This approach ensures that you receive comprehensive support, quick response times and expertise at every level, every step of the way. Each Deal Team is divided into four key divisions.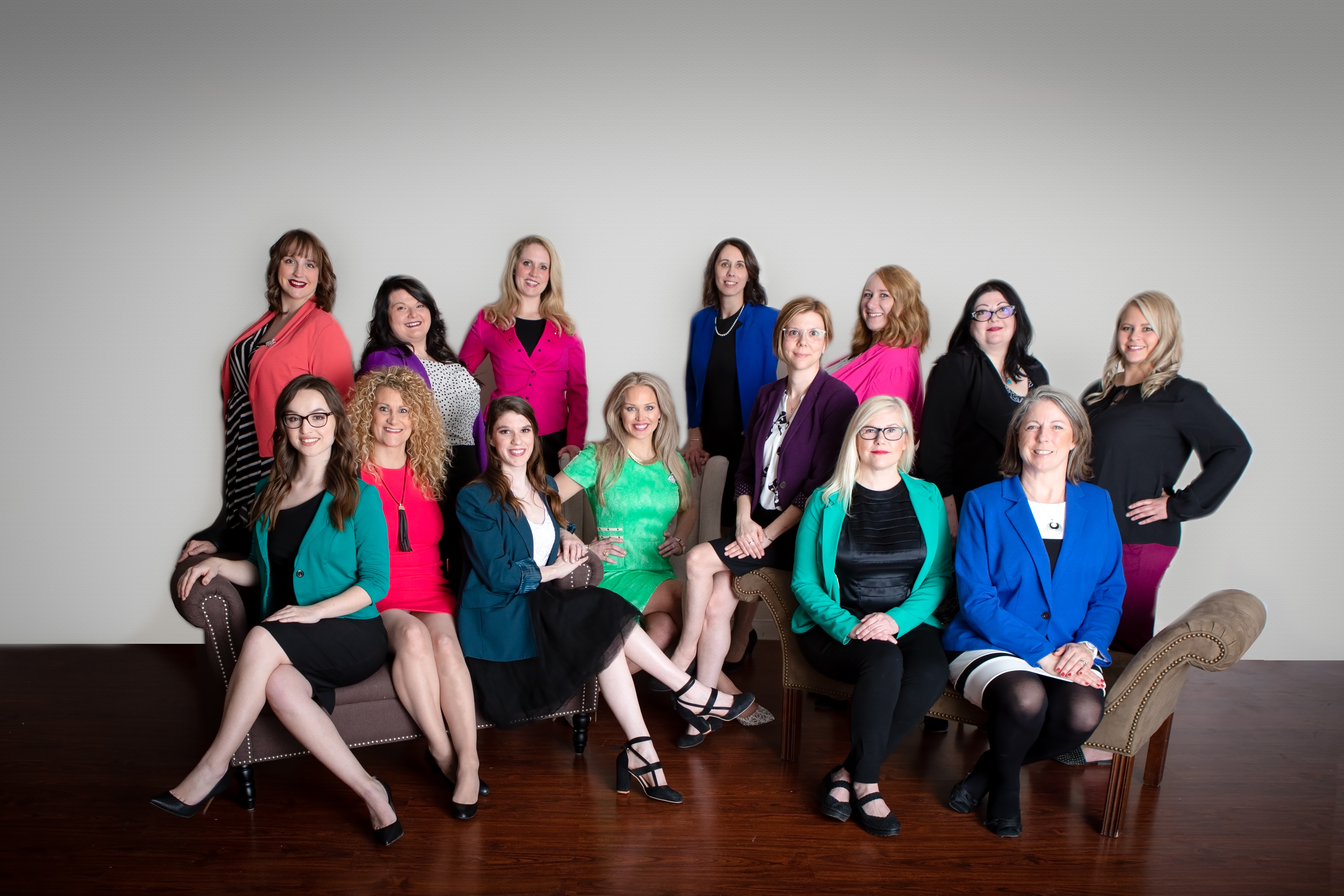 Portfolio
At The Firm, Elise Turille-Barnett seeks to help entrepreneurs truly understand the features of a business. She combines technical and anecdotal information to build comprehensive confidential business reviews. Greeting sellers with warmth and understanding, Turille-Barnett's voice is often the first a seller hears after signing on with The Firm. 
Turille-Barnett came to The Firm with an excitement for learning, listening and writing. Her previous work experiences and education have allowed her to cultivate a deep understanding of communication and the important role it plays within a business brokerage. She also loves laughing with the team and keeping our fish alive!
Born and raised in Omaha, Turille-Barnett most enjoys spending time with her husband, pups, and family. Adventure and traveling to the mountains are the greatest draw for Turille-Barnett, who loves hiking, kayaking, and trying new things. In addition to traveling, she enjoys gardening, reading, volunteering in the community, and having campfires under the stars. 
What Do You Like Most About Your Job?
"I love listening to sellers explain their businesses, how they started and what happened along the way. It is a great privilege to assist clients by writing the story of the company they have poured their time, energy and love into creating."
What's Your Favorite Client Experience?  
"It is a personal pleasure to speak with the many women who have built successful companies with their knowledge, passion and talents. Each client's story is unique, but the strength and determination of these entrepreneurs is consistent. It is truly inspiring."
Swan Ideology: How Are You Most Swanlike?
"As portfolio manager at The Firm, I am consistently mindful throughout my day. Whether writing content or supporting the successful closure of a deal, I ensure that I keep our clients at the forefront."
Which of The Firm's Core Values Do You Most Represent?
"I am always confidential. At the office and in the community, I understand and respect our clients by ensuring publications, documents, and communications maintain the privacy of all parties."
Elise Turille-Barnett,
Operations Executive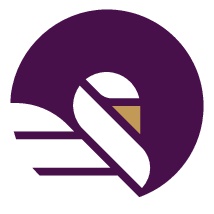 In her role at The Firm, McKenna Thorngren interviews business sellers, compiles information about their businesses, and updates them on our efforts and progress. She reviews profit and loss (P&L) statements and tax return documents to complete financial recasts for businesses. Thorngren also schedules valuation presentations between business owners and our brokers, and she compiles valuation reports to send to business owners after their valuation presentations.
Thorngren has degrees in psychology and child, youth and family studies, and she will attend nursing school in the fall of 2019. Thorngren is learning about business, as she hopes to start her own company one day. In her free time, Thorngren enjoys jumping horses, reading and hitting the gym.
What Do You Like Most About Your Job?
"I enjoy getting to know more about business, hearing about unique businesses and talking with our sellers."
Swan Ideology: How Are You Most Swanlike?
"I'm always working hard, and I keep my composure."
Which of The Firm's Core Values Do You Most Represent?
"Grit. I make sure to get things done, and I go to great lengths for our clients."
McKenna Thorngren,
Portfolio Manager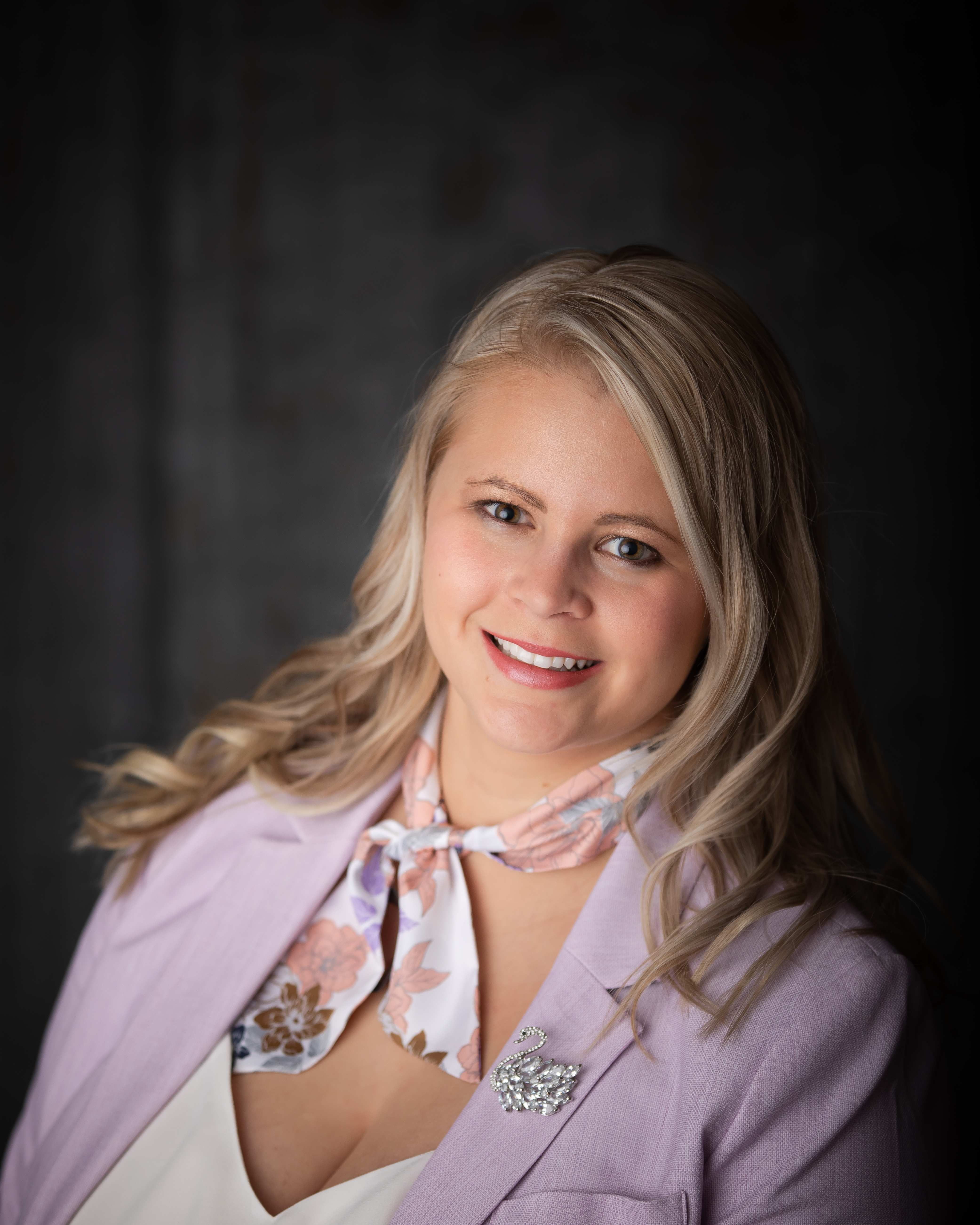 Molly Dunning works with both buyers and sellers in her role at The Firm. Dunning conducts seller interviews, executes email campaigns, performs business valuations, and follows up with sellers to update them about The Firm's efforts to promote their businesses.
Dunning is a University of Nebraska–Omaha graduate with a major in marketing and minor in management. She enjoys spending time with husband and twin children, Harvey and Helen.
What Do You Like Most About Your Job?
"We have an awesome team, and everyone does their part and more to make the wheel turn. I enjoy working on the portfolio team, getting to know the businesses, and executing marketing plans to our buyers."
What's Your Favorite Client Experience?
"I enjoy them all! I love going over our clients' progress reports and showing them our significant investment of time, money and energy to find them a perfect buyer."
Swan Ideology: How Are You Most Swanlike?
"Swans are loyal, and so am I. I am dedicated to The Firm and our clients alike, always striving to do my best for them."
Which of The Firm's Core Values Do You Most Represent?
"Always confidential. Working with sellers in the portfolio department and marketing their businesses to buyers requires extreme confidentiality."
Molly Dunning,
Marketing Strategist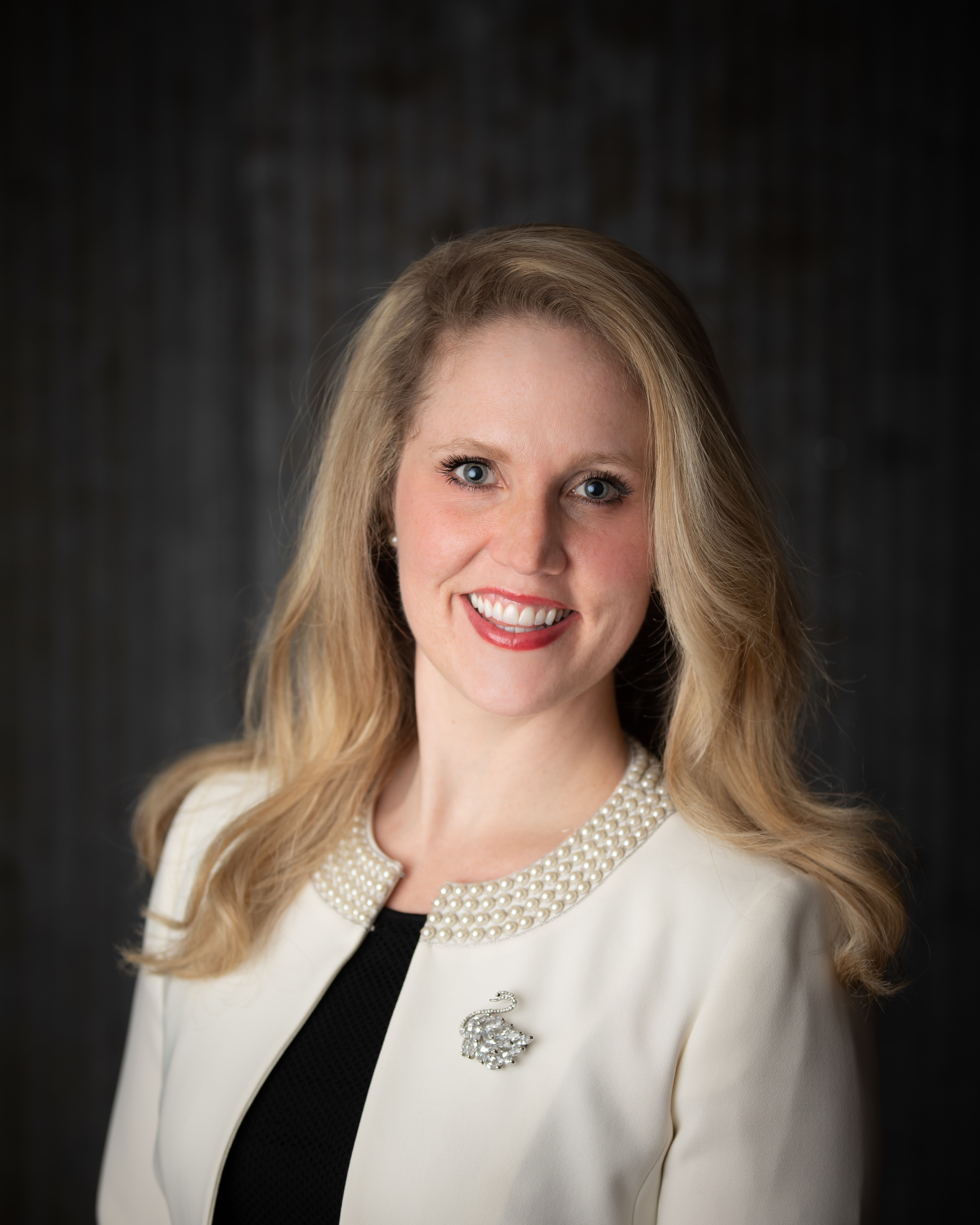 Strategy
Amy Goldyn has nearly two decades of experience in marketing and public relations, but that doesn't mean her approach is stale or outdated. Goldyn's unique set of skills enables her to develop and execute The Firm's marketing and PR strategies, bringing our brand to life and helping to grow the business by expanding The Firm's footprint.
Goldyn has broad expertise in marketing and is an expert in her field. Throughout her career, she has been pivotal in developing memorable brands, impactful messaging and successful campaigns for regional, national and international companies.
What Do You Like Most About Your Job?
"I love the challenge of developing strategies and plans to expand awareness of a company and executing those plans and seeing the results."
Swan Ideology: How Are You Most Swanlike?
"Mindful. I am always seeking out new ways to be more effective and efficient in my work, and I pay attention to emerging and evolving areas of marketing and public relations."
Which of The Firm's Core Values Do You Most Represent?
"Grit. I work tirelessly to evaluate situations and develop and fine-tune effective marketing strategies, and I want to put those strategies to work as quickly yet as thoroughly as possible."
Amy Goldyn,
The Firm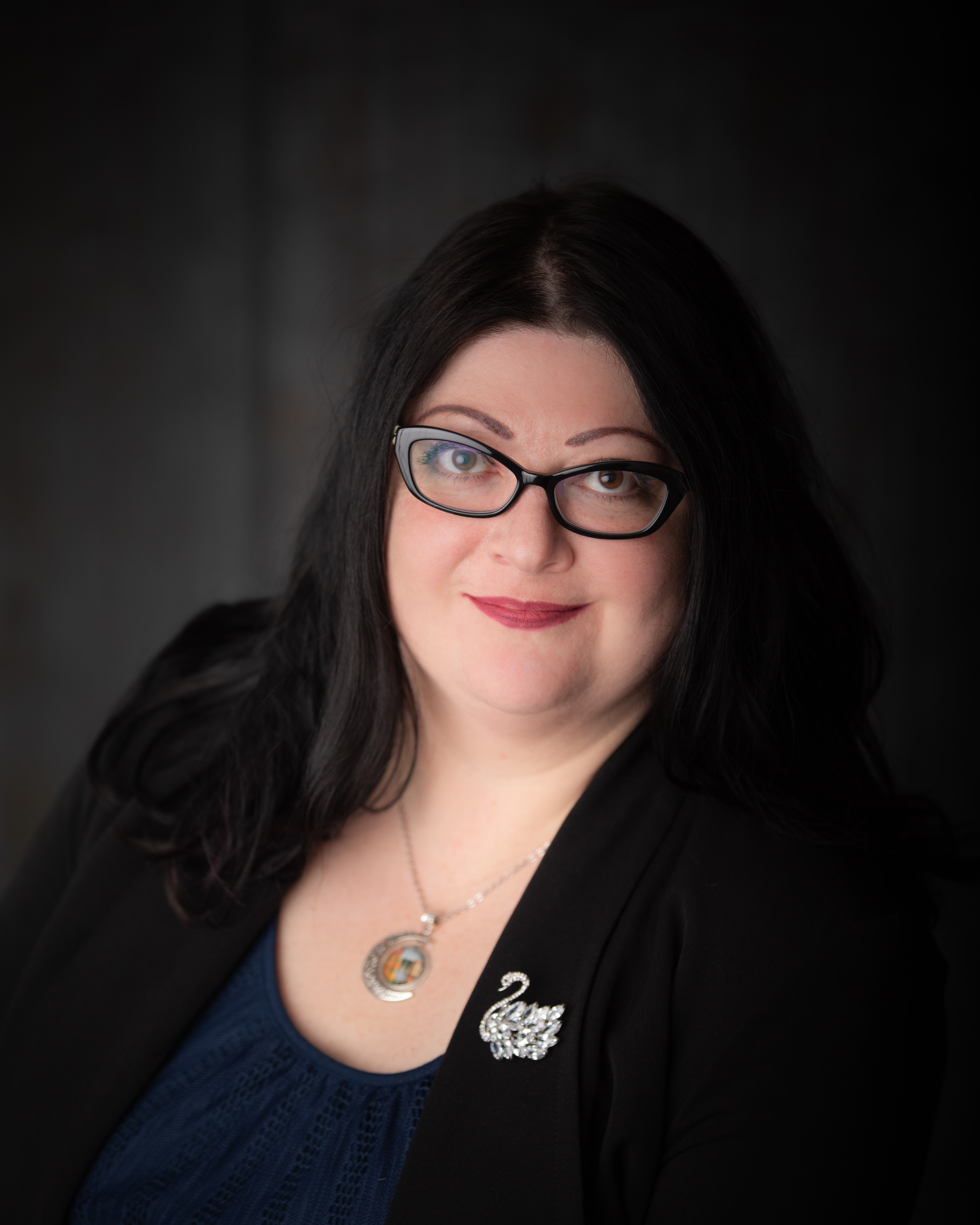 Omaha native Megan DeBoer supports The Firm's brokers and marketing efforts. She compiles and sends seller marketing reports and email campaigns, supports The Firm's Deals division, assists with buyer leads, schedules meetings, and assists with our social media efforts. DeBoer came to The Firm from Tenaska Marketing Ventures, where she worked as an administrative assistant.
A graduate of Omaha's Central High School, DeBoer earned her bachelor's degree in sociology and journalism at the University of Nebraska–Omaha. She plays guitar and sings, and she works part time with the Omaha Area Youth Orchestras. DeBoer also is on the board of ThriVinci, a local nonprofit consulting firm that helps with nonprofit organizations improve their efficiency and effectiveness.
What Do You Like Most About Your Job?
"My favorite part of my job (other than working with incredible women) is having an impact in our Deals division and building relationships with both buyers and sellers. I also enjoy creating Facebook ads and working on other social media efforts that enlighten others about The Firm, what we do and why we're the best at it."
Swan Ideology: How Are You Most Swanlike?
"Composure. Even on the days that are wildly busy, I stay composed and keep an upbeat attitude to complete the tasks at hand."
Which of The Firm's Core Values Do You Most Represent?
"I most embody grit because most of my days, I'm doing three things at once — trying to keep track of the progress of buyers and sellers, plus achieving goals of both The Firm and my own personal goals. I just keep persevering, learning and growing. I go through the day and grow every day."
Megan DeBoer,
Strategic Development Officer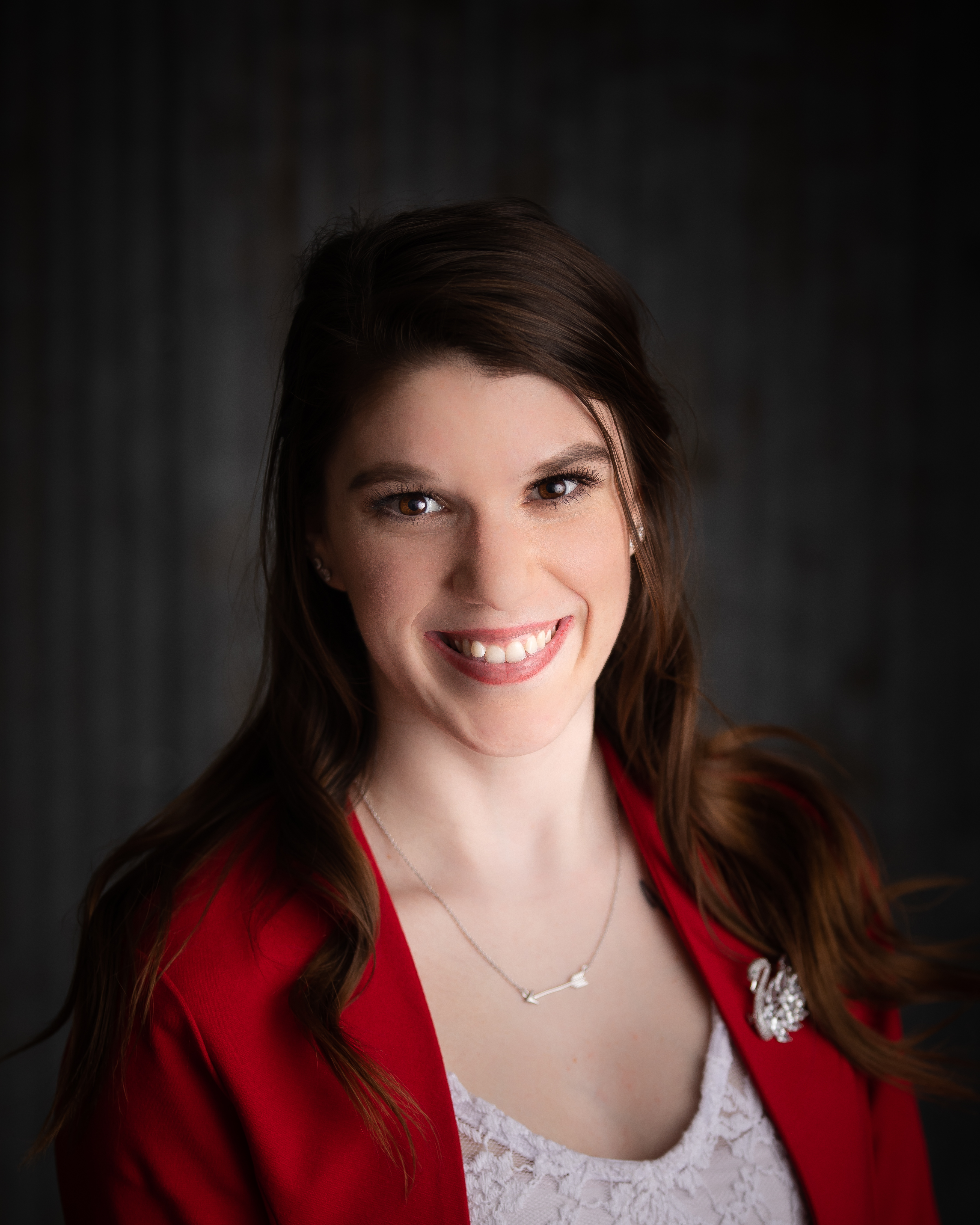 Anya Roberts came to the United States when she was 9 years old and, since then, she has worked hard and enjoyed success from her hard work. Roberts works with The Firm's clients on both sides of M&A deals, performs business valuations, and conducts closings.
Roberts has a degree in business and experience working in the banking and insurance industries, as well as in customer service. One of her favorite quotes is from Leonardo da Vinci: "I love those who can smile in trouble, who can gather strength from distress and grow brave by reflection. 'Tis the business of little minds to shrink, but they whose heart is firm, and whose conscience approves their conduct, will pursue their principles unto death."
What Do You Like Most About Your Job?
"I like being able to help our sellers write the happy endings they want and deserve, and then providing buyers with new opportunities for happy beginnings."
What's Your Favorite Client Experience?
"I enjoy working with every client, but I recently spoke with a woman who was tired of her current job and didn't know she wanted to do next. We talked until we figured out what she is passionate about so that she can truly love her next job: Business Owner."
Swan Ideology: How Are You Most Swanlike?
"Composure. I am a swan swimming upstream in a fast current. I work hard to make sure I get where I need to, but I'm also strategic and looking for the most effective ways to achieve any goals. Even though I am working so hard, I make sure I remain graceful and calm at all times."
Which of The Firm's Core Values Do You Most Represent?
"Boldly different. There is no box that fits me. In every situation, I think creatively to see what new processes I can create to become more efficient. I try to put a smile on every face and light up a room."
Anya Roberts,
Client Liaison