Business Buyer
A strategy based on the right opportunity.
You've dreamed about it for years, talked about it for months and always envisioned yourself as a business owner. But making your "someday" a reality can be daunting without the right partner - someone equipped to guide you through the ins and outs of the complex purchasing process. Someone with the acumen to help you identify the right opportunity and, finally, take the next step.
Since 2010, The Firm has worked closely with future business owners, acting as their ambassador as they explore their options, navigate their industry's unique landscape, choose a business and close the deal. Your assigned Deal Team can help you decide if entrepreneurship is right for you, and from there, review with you our large portfolio of businesses for sale. Every meeting you'll have with your team is personal and confidential, and you'll never have an obligation to buy. If you do decide to move forward with a purchase, we can leverage our strategic partnerships to help you access the right financing.
At The Firm, we don't manage deals - we manage futures. And we're ready to help you secure the future you've always dreamed of.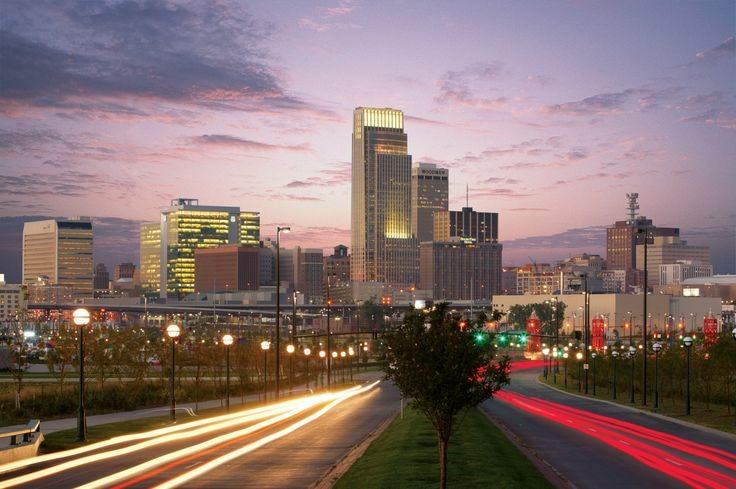 Buying a business can be a complex, time-intensive process, but our M&A professionals are equipped with the knowledge to make your experience as personal and efficient as possible. Every business purchase follows the same four key steps: 
Step 1
Exploring Opportunities 
Buyer signs a Mutual Confidential Disclosure Agreement, and a Qualifying Questionnaire before meeting with our Deal Team to discuss the Buyer's objectives. Once we understand the Buyer's needs and goals, we share the opportunities best suited to their criteria and background.
Step 2
Fact-Finding Meeting
A fact-finding meeting takes place between the Buyer, Seller and a professional from The Firm. In this meeting, there is no negotiation on price or terms, but rather an exchange of questions and information specific to the business and its operations.
Step 3
Offer and Due Diligence
Buyer submits a Contingent Offer and provides a refundable escrow deposit.
Together with his or her Deal Team, Buyer reviews leases, contracts and other assumable agreements before performing a detailed review of all aspects of the business and its operations.
Step 4
Closing and Ongoing support
Once the Buyer has confirmed that all contingencies have been met and Due Diligence is satisfied,  Buyer, Seller and a member of the Deal Team meet at The Firm to sign final documents, and money is transferred.
The Firm works to drive business by writing press releases, articles and celebrating business birthdays for years to come!
How to Decide if Entrepreneurship is Right for You
Starting a business is a lot like becoming a parent. Not only do you have to prepare for your start-up emotionally and financially, but you have to be committed to the ever-changing needs as it grows into maturity. Eventually it will develop to running without your constant input, much like a teenager or young adult. Your business will still need you, but not to the extent it did in the beginning.
Here are five questions to ask before you start your own business:
Am I passionate about my product?
Starting out is stressful, and you'll find yourself questioning whether you've made the right decision when the hours are long and the initial profits (if any) are lean. As the business owner, you're also the best salesperson for your company, and your enthusiasm for your product or service is often the difference that hooks customers, lands deals and attracts investors. If you don't have the passion to last you through the rough patches long after the initial enthusiasm has faded, then you either have the wrong product or shouldn't be an entrepreneur.
What is my tolerance for risk?
Whether it's quitting your day job or signing a lease on a new space, nothing about starting a business is for the faint of heart. You'll be taking on plenty of risk, and a low tolerance for taking chances will make starting a business much harder. Most business owners have to jump and figure out how to fly on the way down, tackling obstacles as they come along. There's no guarantee of success, or even a steady paycheck. If you're risk-averse, entrepreneurship probably isn't the right path for you.
Is it hard for me to make decisions?
As a business owner, the buck stops with you. The product or service you sell is your brainchild, and employees and vendors are looking to you for leadership and commitment. Touch calls will need to made before you open for business, and for years to come as you grow and encounter bigger challenges.  If you can't be sure in the decisions you make, your employees won't be sure either. The direction you choose for the company can make or break it, so be sure you trust your own mind. 
Am I willing to take on numerous responsibilities?
Employees focus on a special skill or role within a company, but a business owner contributes everything to the business. Solo entrepreneurs need to be versatile and play a number of roles from top to bottom. You may be the face of the company, but'll you'll also be the bill collector, salesperson and marketer. If you'll find it hard to juggle many roles, entrepreneurship probably won't suit you. 
Will I be able to avoid burnout?
Starting a business will take all of your time and energy.  During the initial phase, you might lose touch with friends, abandon hobbies and have less time for loved ones. If you go into a new business not ready or willing to understand the full commitment, you'll quickly burn out and struggle financially. Make sure you have a strong support system in friends, family and mentors to get you through this stage.
Confidential and personal meetings - we want to get to know you, shake your hand, and help you find a business that fits your lifestyle
No obligation - our firm is retained by the seller, so there is not obligation on your part
Buyer financing - through contacts and resources in our strategic partnerships, we can help you secure financing to build your dreams
Growing Your Business: Mergers and Acquisitions
The Firm has a strong identity, priding ourselves in a diverse portfolio and key relationships. We provide Mergers and Acquisition, Divestiture, Business Sales, and Venture Capital for high net-worth clients.
Whether you are buying a sister company or competitor, The Firm can bring both parties to the table to provide a fair result for everyone. Expanding your business by purchasing another company can add cash flow and customers, strengthen your service or product offering, decrease expenses by sharing overhead and provide for excellent cross marketing opportunities.
Sellers also receive the benefit of an easier transition out of the business through reduced training requirements and expedited financing.
There are many good reasons to grow your company through an acquisition or merger:
Gaining Quality Staff
Buying a business with good, trained employees can help to introduce new skill and talent into your existing employee roster. They'll also bring systems and processes to complement your current ones.
Funds for Development
Sometimes its cheaper to purchase an existing facility or client list than to spend time and money building it.  Acquiring a business with low profits and huge potential is a great way to quickly expand.
Poor Performance
Perhaps you're struggling with attaining the growth you desire or need. It may be less expensive to buy an existing business than to expand internally.
Increasing Market Share
Taking hold of your competitors will exponentially grow your client base. A competitor may also have distribution channels and systems that work better than yours, and merging with them will streamline your performance.
Diversification
Acquiring a complementary business will provide diversity to your product line, services and prospects. The more you have to offer, the more clients you'll have.
Reduced Overhead
By merging with a competitor, you'll also merge budgets for marketing and purchasing. In the end, you'll reduce costs by pooling resources.
Reduced Competition
Instead of fighting to stay ahead of your competition, acquiring or merging with them will be the best long-term solution. You'll gain intellectual property and customers more cheaply.
Accelerated Growth
Instead of growing organically, you can increase the process by purchasing an existing company. You'll also be able to avoid immediately expanding facilities and departments, as your acquisition will supply those.
"Thank you for all that you did for us! You definitely helped in making a dream come true. We are now business owners of what is proving to be an extremely successful business. We appreciated all of the work put in, and will recommend your firm to others."
– Josh & Hannah, Buyers of Ak-Sar-Ben-Roofing
"Thanks to Cortney, our acquisition was less painful than I imagined. She presented, discussed and delivered all in six short days between offer and closing date. She did such a great job!"
– Brad Richards, Cunningham's Pub & Grill
Become a Buyer
As a potential buyer, before you can begin working with one of our professionals to evaluate potential opportunities, you will be required to sign a series of key documents: a Professional Services Agreement, a Mutual Confidential Disclosure Agreement and a Financial Summary. By including this step in our process, and requiring a similar step on the part of our sellers, we are able to ensure quality, reliable transactions on both sides.
Once you've completed this step, you will have access to our full range of business listings. Plus, you'll have the added benefit of working with a professional who will listen to your goals and help you find the perfect match.
160
Business Sold
100%
Confidential